blog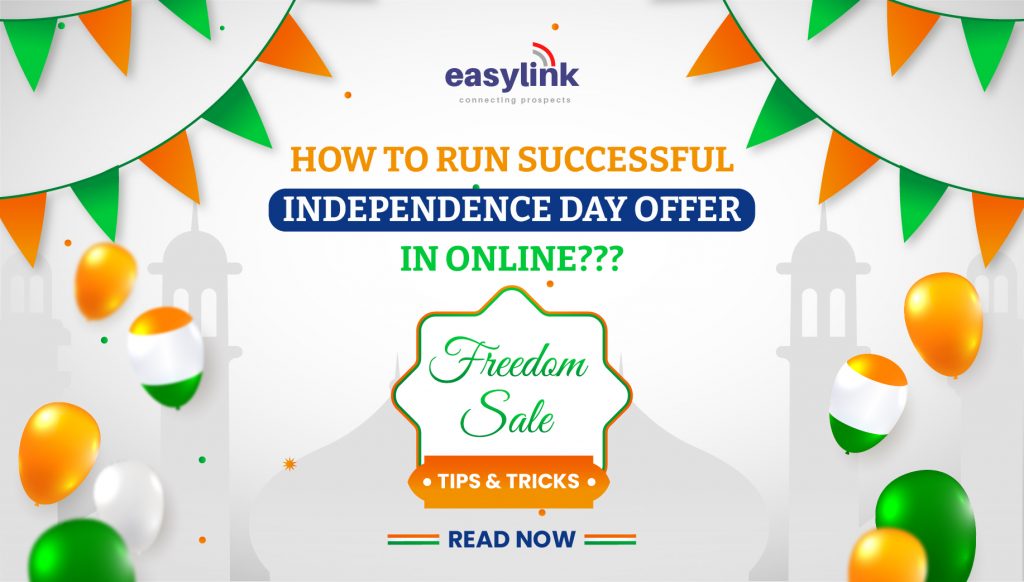 How to run a Successful Independence day Offer online in INDIA?
India is going to celebrate Independence Day on August 15 Every year. This year we celebrate 75th Independence day but the COVID-19 pandemic has restricted our celebrations.
Before you start thinking about promoting an offer on independence day , you need to note a few steps back.

Independence promotion is the best marketing time for business B2B & B2C
Best Marketing Tips:(Common for B2B & B2C)

Note: Running these marketing campaigns will give regular revenue but using some tricks will reach your campaigns successfully. Here they are
B2B marketers tricks:

Move everything online
Give Limited Period Offer
Exclusive Product Launch
Give PROMOTIONAL/ coupon code
Referral offers
Run exclusive deals & offers
Note: These tricks will change as per your products.
B2C marketers tricks:

Run social media events
Content Marketing
Contain Virtual events
PROMOTIONAL/ coupon code
Provide Service free offers
We Built your brand. Let's share your projects.